ENQUIRE


1 Lac Happy Travellers!
Read what these happy Europe Travelers have to say! #Travel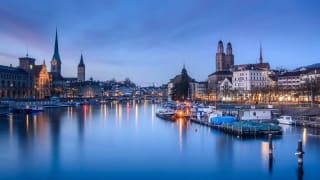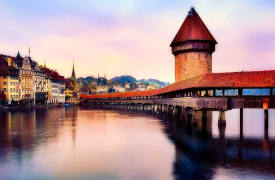 Impeccable Service & Planning!
"We just got back from a wonderful trip to Switzerland a few days back, and want to thank you for all the help from the beginning, in finalizing the plan, guidance on the places and ensuring all the required details and docs are in place before our travel which helped us a lot in planning our trip. We appreciate the patience you had until the closure in spite of the multiple changes and revisions we had to do in the itinerary, and also your knowledge of the place and locations helped a lot. Also thank you Manjula ma'am for your help as well with the ticket bookings, and in spite of having a better priced offer from a different company we still opted to go with Travel Tours due to the efforts & service."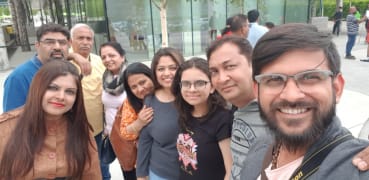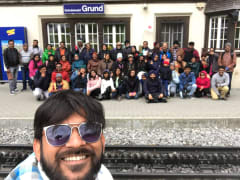 Europe Blew our Minds. Thanks to Travel Tours!
"My Family & I enjoyed this Europe trip like anything. All the places that we visited were really beautiful and extra ordinary, the tour guide was also very supportive and a jolly person in general. In Europe, every country & the cities within those countries have their own charm and the tour manager made sure that we don't miss a single place worth visiting, everything was perfectly managed. The food was also good at each place, and they made sure that we don't miss our home food at all. You guys managed and maintained the entire journey so well that we never got a chance to complain to you about anything, plus you took great care of all the aged guests, right from small kids to the elderly people. Special thanks to Pratik for introducing us to Europe. Looking forward to travelling to more countries with you guys in the future."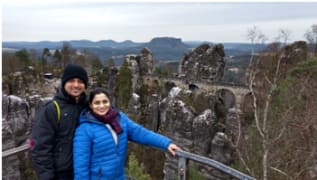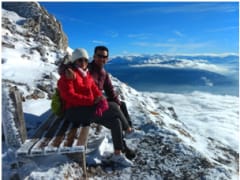 We Keep on coming back to Travel Tours for all our Holiday Plans!
"I met Travel Tours back in 2016 with my husband to plan our first ever international tour, it was for our Honeymoon and it lived up to our very high expectations. From that point we never looked out for any other company as our travel agent. They recommend places as per your nature as a person and hence their recommendation never fails to impress you. Till date we have traveled to different places across Europe and every tour was very well thought out, combining leisure time with activity. Our recent trip to Germany-Innsbruck and Paris was just one such example. We saw not only the usual tourist sites, but several others too that were certainly off the beaten track. Since it was a solo trip for me in Germany; they crafted my itinerary with upmost care so I could see most of the places by myself but with total safety! Last but not the least, their high attention for hotel selection. TT recommended hotels are always in city centre (easily accessible by local transport) still full of character & quiet. If you want relaxing yet fun filled holidays ---Tour Travels is all you need."

9950
Selfies Clicked
98472
Kilometers Travelled
2280
New Friendships
What's Trending in Europe
Weather in Europe
Europe
December - February -13 o - 15 o
March - May -7 o - 25 o
June - August 15 o - 35 o
September - November 0 o - 25 o
Top Attractions in Europe